For the sake of everyone's health and safety, it is best to get your kittens accustomed to using a litter box as soon as possible. Read our guide on the best litter box for small kittens and some tips for training them.
DISCLAIMER: This post may contain affiliate links. If you click one of these links and decide to make a purchase, we may receive a small commission. This comes at no extra cost to you and helps to keep the site alive and up to date. If you want more information, please review our Privacy Policy. Thank you for your support!
A Quick Look At Our Favorites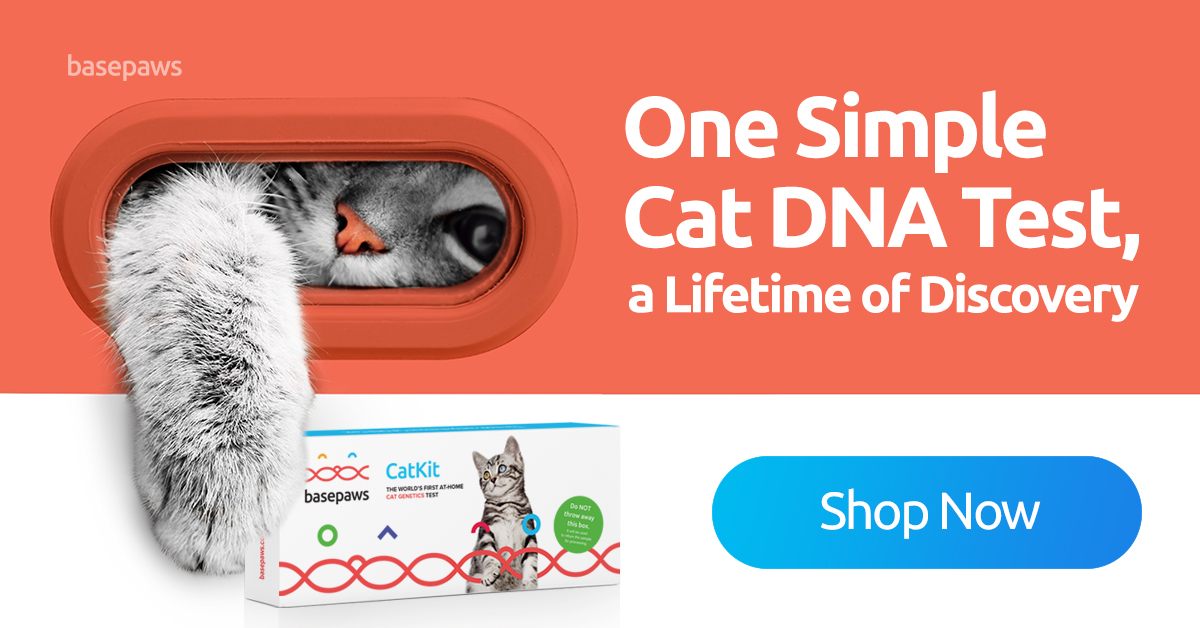 Best Litter Box For Small Kittens Reviews
It doesn't take much to fulfil a kitten's litter box needs. After all, they are tiny and produce only a fraction of the filth that adult cats do. We reviewed over 40 litter boxes on the market today and picked the top 5 in our search for the best litter box for small kittens. Let's have a closer look.
The KittyGoHere Senior litter box is a sizable plastic litter pan with low edges all around and an even lower entry at the front. As the name suggests, this litter box was designed specifically for elderly cats with mobility issues. This low sided litter box makes it easy for them to step in without putting strain on their joints.
Since it's so easy to enter and exit this litter pan, it's also perfect litter box for small kittens that can't lift their legs that high yet. If you have multiple kittens in the house that like to follow each other around, they can get in this litter box together and figure out what it's all about in there. If their mother is around, she can get in there as well and hopefully give them a demonstration of proper litter box behavior.
The only obvious downside to a low sided litter box is the fact that you can't put in as much litter and consequently have to clean it more often. This shouldn't hold you back when it comes to taking care of kittens, as they need a clean environment to protect their health. Scoop out any dirty bits when you see them.
The pan itself is lightweight and even with a thin layer of litter in it you can easily pick it up. Toss out the entire litter twice a week, or even daily if you have a lot of kittens. Scrub the pan with a non-corrosive detergent and warm water, or use litter box liners to spare the pan from dirt and damage.
What We Like
Low sides
Lightweight
Easy to clean
Roomy
Works for older cats too
What We Don't Like
Holds very little litter
Too big for a single kitten
The Fresh Step Starter Kit is a litter box training kit that includes a plastic litter pan, a plastic litter scoop, and a textured litter mat in the shape of a cat. With this kit you can give your kitten a real head start in the litter box area.
The pan is big enough to fit a growing kitten all the way to young adulthood. The edges are low on all sides. There is no lowered entry, like the KittyGoHere Senior litter box has. So if your kitten is really tiny, you might have to give her a boost to get in.
The makers of this starter kit also thought of your comfort as a cat owner when they put this product together. The litter mat doesn't only look cute, it helps to reduce tracking by trapping any spilled litter in its textured surface. It is a good idea in general to get your cat used to litter mats at a young age. Older cats can be tempted to just jump over it if it feels strange to them, and not give the mat a chance to clean their paws.
The litter scoop that's included in this set works with pressed pine pellets as well as fine clumping litters. It fits nicely into all corners of the pan, so no soiled bits or feces will stay behind. The litter pan has a smooth surface, with no ridges to collect dirt and litter. To clean it, just give it a wash with warm water and detergent, like you would any plastic litter pan.
What We Like
Comes with scoop and litter mat
Easy to clean
What We Don't Like
Not for long time use
Conducive to spilling and tracking
Disposable litter boxes are a great idea for cat owners that don't want or can't get too involved with cleaning a litter box, perhaps due to allergies or pregnancy. And when taking care of small kittens, you might not want to invest in a litter box that they will eventually outgrow.
The Wonderbox is a high-quality disposable litter box for small kittens made from pressed paper. You simply add some litter and let your kitty do her thing. You remove the feces and clumps, and then throw out the entire pan when the litter needs replacing.
The downside to using disposable litter boxes is that you'll be easily tempted to leave it out too long. For the sake of your cat's health, and your own, it is best to keep the litter box area as clean as possible. Disposable litter boxes, especially paper ones, can quickly become a source of bacteria if you just leave them soaking up more and more urine. And despite what the manufacturer may claim, they do start to leak or even fall apart after a while.
Another thing to consider is that a kitten that hasn't been fully litter box trained yet needs time to build an association with the litter pan. That association is largely based on scent. If you use the disposable litter boxes correctly and replace them often, you keep removing your kitten's scent from the litter box area. This might cause her to get confused about her ownership of the litter box, which will lead to unpredictable results.
For all these reasons, I would personally not recommend using disposable litter boxes for small kittens, unless it is for use in an animal shelter or during a short stay or relocation. However, I do want to give the option to cover all situations. If disposable is the way you want to go, then the Wonderbox is a great choice.
What We Like
Biodegradable
Can be used as litter box liner
What We Don't Like
Doesn't promote good litter box hygiene
Pan gets soggy
The GreenJoy Kitty open litter box is another starter kit especially for kittens. Overall, it has a lot of similarities with the Fresh Step starter kit. Either one will do perfectly for your kitten, in case you can only find one of them available for purchase. However, if you do have a choice, there are some minor differences I'd like to point out.
The GreenJoy Kitty litter box doesn't come with just a litter mat and scoop. It also includes a food and water bowl. At first glance the scoop looks similar to the Fresh Step scoop, but the holes are a lot wider. Depending on the type of litter you use, and the size of your kitten's poops, it might not work that well.
The plastic pan is a bit smaller in this starter kit. That means that you will have to look for a replacement sooner, as your tiny kitten grows into a young adult cat. And it has curved ridges in the sides. A nice ornamental feature, sure. But also an invitation for dirt and bacteria to nestle there and contaminate your kitten's space.
That means you will have to clean this litter box more often, and pay extra attention to those ridges. Let the pan dry completely before you fill it again, otherwise the litter will stick to it immediately.
What We Like
Great starter kit
Comes with litter mat and scoop
Compatible with most litter liners
What We Don't Like
Conducive to spilling and tracking
Ridges in sides
Holes in scoop are rather large
The last litter box on our list is the SpeedySift litter box. This litter box comes equipped with a set of sifting litter box liners. In contrast to regular litter box liners, you put these in the litter pan all at once, instead of one at a time. The liners have holes in them so that, when you pick up the top liner, the litter gets sifted through to the next layer, leaving all the soiled bits in the plastic.
Sounds ingenious, but there are several things wrong with this system. For one, the liners tear very easily. Even a tiny kitten just trying her hand (or paw) at digging will easily rip through one or more layers. Furthermore,
So, why recommend this litter box for kittens? Is it for the corrugated plastic sides? No. These really only serve to keep the liners in place, so you can toss that aside.
The pan, however, is a roomy, low sided litter box with straight edges. Nice and simple, but that's all your kitten really needs at this age. It does have ridges in the sides. But they are straight and high up enough to not be covered in litter. The pan is lightweight and easy to clean. Get some regular litter box liners and you're good to go.
What We Like
Low entry
Sifting litter liners
No scooping needed
Replaceable parts
What We Don't Like
Liners tear easily
Sifting takes a lot of time
Heavy to lift full bag for sifting
Find affordable litter boxes on Amazon.
Even though the KittyGoHere Senior litter box was designed for older cats, it also works perfectly for a litter of kittens. It is big enough for them to all get in there together, or with their mommy for a demonstration and a little help. It is easy to clean and even if your kittens outgrow it, your elderly cats can still enjoy it.
How To Litter Box Train A Kitten
Having a new kitten or a full litter running around your house is just amazing. Watching those little cuties explore their world will warm the heart of any animal friend. Until you see them squat down and pee in the middle of your floor. Or your sofa, your bed, your stove, your leg. Or two inches away from an electrical socket (true story).
For the sake of everyone's health and safety, it is best to get your kittens accustomed to using a litter box as soon as possible. To help you get started, here are some quick tips to keep in mind when litter box training a kitten.
Stay Calm
The most important thing to remember when introducing kittens, or even older adoptees, to their litter box is to stay calm and positive. Yes, it's frustrating to have to clean up after them, but they really are babies that don't know any better. Yet.
Raising your voice, or showing aggression of any kind, will only result in your kitten becoming afraid of you and, worst case scenario, her litter box. Take a deep breath and muster up some patience. It's a process, not a switch you can just turn on.
Intervene When You Can
Whenever you catch your little kitty in the act, pick her up quickly, but gently, and put her in the litter box. Of course, it's best to transfer her before she finishes doing her business, but you probably don't want to get your hands (and house) dirty like that.
Unless your kitten is already close to the litter box, wait for her to finish and transfer her right before she starts her "digging" routine. Because no matter if they are litter box trained or not, the instinct to bury their feces is so ingrained in cats that they will do this even if there is nothing to dig in. By consistently moving your kitten to the litter box whenever she does her business, you will start to build a connection between the action and the object.
You can help the process by placing her actual feces in the litter box and leaving it there until it has dried out. That way, the litter and the litter box will start to take on your cat's scent. As she walks by, she will smell it, recognize that it's hers and build a positive association with the litter box.
Do Mother Cats Litter Train Their Kittens?
Many cat owners believe that a mother cat will automatically teach her kittens to use the litter box. This is not always the case. Luckily, kittens display digging behavior even before ever seeing their mother use a litter box. So using the litter box can easily be taught with a little encouragement from you.
Of course, the fact that kittens tend to follow their mother around the house does increase the chance of them discovering the litter box on their own. However, it won't start to feel like theirs until it smells like them.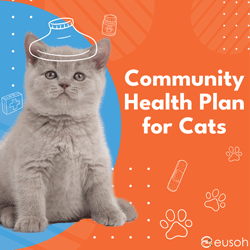 Litter Boxes For Small Kittens
Most regular litter boxes are too big for kittens to use. Use these tips to find the best litter box for small kittens, and switch them to a normal litter box once they are a bit bigger.
Low Entry
First and foremost, you want to make sure that your little kitty can easily get in and out of the litter box. Choose a litter pan with a low edge, or a low entry that their short legs can comfortably step over. If you have senior cats in your household, they will benefit from a low sided litter box too, since their joints can get achy when they are older.
Litter Pan Size
When it comes to the size of your litter pan, in general it is best to aim for about 1.5 times the size of your cat. This rule also applies to kittens, although it is more difficult to adhere to. Most litter boxes are sized to fit adult cats.
If your litter box is too big for your kitten, she might feel uncomfortable using it. Or, if she does enjoy it, she might feel invited to just sit, or even play in it. In both these cases, a starter kit is your best choice. These are smaller, low litter boxes especially designed for kittens.
On the other hand, if your kitten has a habit of climbing into the litter box with its mother (or vice versa) you need a litter box that will fit them both, with a little room to spare. In this situation, find a bigger litter box with a low edge.
Fine Litter
A kitten's paws are tiny and more sensitive than an adult cat's paws. Coarse litters, like pine pellets, can hurt their feet when they step on it. It's better to go with a finer litter, like a clumping clay, because you want the experience to be a positive one from the start.
If you don't want to use a clay litter because of the dust, or are just interested in finding a cheaper solution to a temporary problem, consider using scraps of newspaper to fill your kitten's litter box. You only need a light layer, since paper is very absorbent. It is easy to clean out and still gives your kitty something to bury her poops with.
Keep It Clean
Speaking of cleaning, it almost goes without saying that you should keep your kitten's litter box clean. Beyond leaving the odd turd in there to dry out and transfer her scent, you want to remove any soiled bits as soon as you find them.
This is important, not only to ensure that she doesn't get turned off by the whole thing, but also to keep her healthy. At this young age, cats haven't had the chance to build up their immune system and aren't able to fight off diseases that well. A clean litter box is an easy way of limiting their chances of getting sick.
Final Thoughts
Kittens are a joy to watch! And simply observing their natural behavior will show you that they are already inclined to use a litter box without even knowing it exists. It's up to you to make their introduction to it as positive as it can be. Once you manage that, everything will fall into place and they will start using it without any problem.