Cleaning out the litter box is probably my least favorite part of having cats. Cat litter scoops are a great tool to make the poop-scooping easier, without having to clean out the entire pan every time. Join us as we take a look at the best cat litter scoops on the market.
DISCLAIMER: This post may contain affiliate links. If you click one of these links and decide to make a purchase, we may receive a small commission. This comes at no extra cost to you and helps to keep the site alive and up to date. If you want more information, please review our Privacy Policy. Thank you for your support!
A Quick Look At Our Favorites
The Durascoop Jumbo cat litter scoop is an excellent and high quality litter scoop that fits most situations. It is made from a single solid piece of aluminum with a molded rubber cover on the handle. Aluminum, or aluminium, is lightweight and highly resistant to corrosion.
Unlike regular plastic scoops, the Durascoop won't bend or break under the weight of your cat litter. So it's perfect if you like to fill that litter box up to the top.
The sharp edge makes it very easy to scrape along your litter pan and remove those pesky clumps that stick to the bottom. Unfortunately, clumping litter does tend to stick to the scoop, even though it is advertised as being non-stick. However, it is very easy to clean, because it doesn't have any ridges where the litter can get lodged in. Just wash it off with water and detergent and let it dry for the next use.
The slots in the Durascoop are wide enough to sift through the litter fast, though they do tend to let the smaller bits slip through. When this happens, you can use the corner of the scoop to fish them out.
What We Like
Highly durable
Easy to lift out of litter
Removes sticky clumps
Doesn't bend
Easy to clean
What We Don't Like
Litter sticks to it
Tiny bits fall through
The Nature's Miracle litter scoop is a plastic scoop with a handy caddy that you can attach to your litter box. Very convenient if you tend to misplace your litter scoop, like me.
The scoop has an antimicrobial coating that works to reduce lingering odors. If you're afraid of bacteria taking over your litter box area, then this is definitely a scoop worth considering.
Since it is made of plastic, it is a bit small and flimsy, especially compared to the Durascoop. It won't hold up as well with large amounts of heavy litter. But that's easily solved. Just use less litter! An inch or two is enough for your cats to bury their poops.
What We Like
Antimicrobial coating
Includes scoop caddy
Attaches to litter box
What We Don't Like
Litter sticks to it
Flimsy
Breaks with deep layers of litter
The problem with most litter scoops is that they don't work well with larger pellets, like those of a pressed wood litter. The Catit cat litter scoop solves that problem.
Though it was originally designed to work with silica beads, it also works perfectly with wood and other organic cat litters! Feces stays on the scoop, while the unsoiled pellets fall back into the pan. Smaller pieces of poop do fall through with them, but these are easily removed with the front edge of the scoop.
The curved shape of the scoop conveniently gets into all corners, both sharp and round. If any litter gets stuck to it, you can rinse it off without issue.
The downside of this litter scoop is that it is really big. If you have small hands and a lot of litter to scoop, I suggest looking further. The plastic material, though sturdy, can also break when you drop it, so be sure you have the hands to handle the Catit scoop.
What We Like
Great for large pellets
Gets into round corners
Easy to clean
Sturdy
What We Don't Like
Can break when dropped
Really big
Leaves small poops behind
Another common problem, and one plaguing many of the options on this list, is the inability to sift small bits of poop from the litter. The Petmate Curvations scoop is one that actually manages to do it. As a trade off you will have to be a bit more patient when sifting, though. The smaller holes only let so much litter through at a time.
The scoop itself has a cure design decorated with hearts and swirls. Who says you can't incorporate a bit of style in your litter box area?
The plastic material is sturdy, but does start chipping after using it a while. And the blunt edge can make it difficult to remove litter that's stuck to the pan. It's likely that the scoop will eventually just break under the pressure, so get a spare!
It's worth it, because unlike some scoops, the Petmate Curvations delivers on its non-stick promise.
What We Like
Sturdy
Sifts out small poops
Cute design
Non-stick surface
What We Don't Like
Starts chipping after a while
Too blunt to remove litter stuck to pan
Slow sifting
The iPrimio Scoop Monster is the perfect cat litter scoop for cat owners with limited mobility. It has a long handle that is extendable up to a whopping 34'' inches! No more bending over to clean the litter box!
The scoop has an ergonomic design. The handle has a comfortable grip and is positioned so that you can scoop with minimal wrist movement. The large shovel can sift a lot of litter at once. A few swipes, and you're done.
Unfortunately, the slots in the scoop are rather large. They help to get through the litter fast, but likely make you miss a few bits on the way. Its pointy shape also makes it difficult to get in all the corners of the litter box. The best way to deal with that is to turn your litter box 180 degrees halfway through cleaning it.
What We Like
Ergonomic design
No need to bend over
Adjustable length
Large shovel
What We Don't Like
Not for round corners
Large slots
After comparing all these cat litter scoops, the DuraScoop clearly stands out for us. Easy to handle and clean, hygienic and sturdy enough to scoop even the most overfilled of litter boxes. It is truly a joy to work with, if you can say that about something like litter scooping.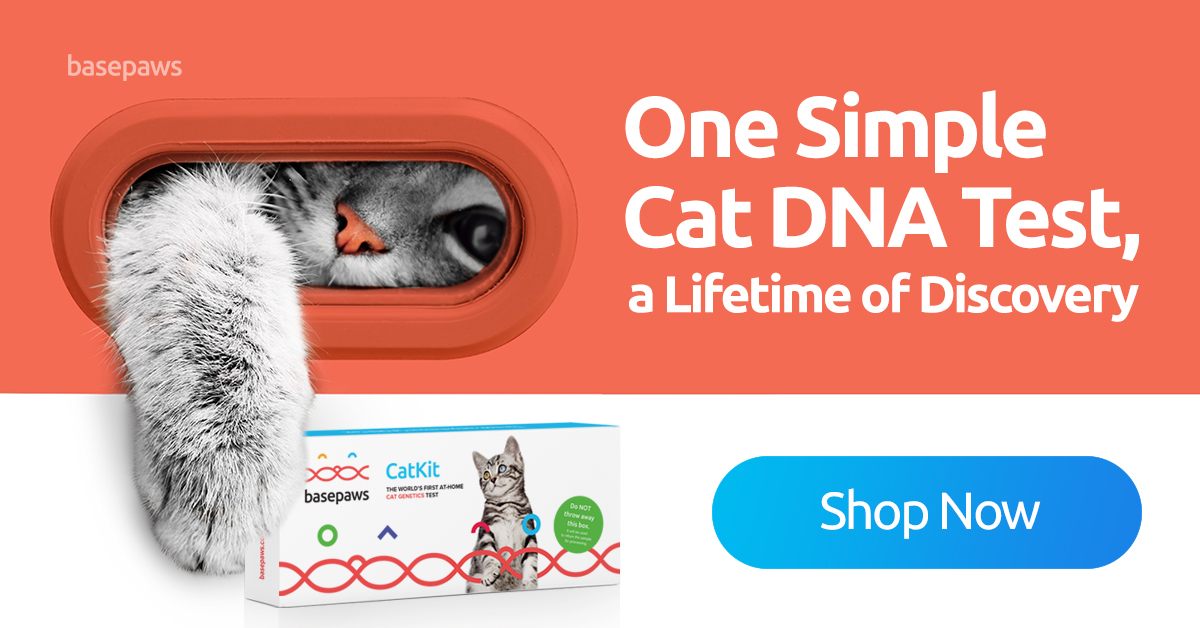 What To Look For In A Cat Litter Scoop
What kind of litter scoop is right for you and your cat depends on a few things, including the type of litter you use, the shape of your litter box and your physical mobility. Let's go through the most important aspects of picking the best cat litter scoop.
Size And Shape
Size definitely matters when it comes to litter scoops. Without going overboard, you want to look for a scoop that is big enough to pick up even the biggest of "presents" your cat leaves you in one go. Generally speaking, the bigger the cat, the bigger the poop.
The shape of your cat litter scoop should match the shape of your litter box. If your litter box has rounded corners, choose a round scoop. If your litter box has straight edges and sharp corners, go for a more square-shaped scoop. This ensures that you can always reach the corners of the box without leaving anything behind. Your cat litter scoop should also have a straight, flat edge, so you can easily scoop up anything that is stuck to the bottom of the litter box.
Durable Material
Clumping clay litter can become a sticky mess, especially if your kitty likes to pee in the corner or just on the edge of the box. The clumps stick to the pan and can be difficult to separate. You need a durable litter scoop that won't break under the force of removing these pesky chunks.
Cat litter scoops are usually made of either metal or plastic, or a combination of the two. Metal is obviously more durable and won't break that easily. However, it can start to rust and erode from coming into regular contact with highly acidic cat urine. On top of that, if your metal litter scoop has a plastic handle, there is a risk of it falling apart after some time.
The best cat litter scoops are made from stainless, uncoated metal and consist of one single piece. If you can't find a metal scoop, choose one made from a hard, nonporous plastic instead.
Good Sifting Ability
For a cat litter scoop to do what it is meant to, it should be able to easily separate feces and clumps of urine from the unsoiled litter. This means that the holes in the scoop should be big enough for fresh litter to fall through, while also being small enough to sift out the soiled bits. Or vice versa, if you use a non-clumping litter.
Most cat litter scoops are perfectly suited for sifting fine clay litter. However, pellets made from wood, paper or grass tend to be a bit bigger in size. If this is what you use in your home, look for a litter scoop with larger holes.
Easy To Clean
The litter box isn't the only thing that needs cleaning. You should also make a habit of washing off your litter scoop every once in a while. If you don't, bacteria may form on the surface that are a threat both to your health and that of your cat.
Sharp grooves and ridges are a perfect place for litter and feces to get stuck and become a breeding ground for bacteria. Therefore, you should look for a litter scoop with smooth edges, both on the scoop itself and on the handle. Make sure that the material is both water- and rustproof.
Easy To Handle
Perhaps most importantly, your cat litter scoop needs to be easy for you to handle, because you are going to use it daily. If the scoop isn't comfortable to hold, hurts your hand or is just too heavy, you might be tempted to skip cleaning the litter box. And a dirty litter box is an open invitation to your cat developing litter box problems.
One thing you might not have considered is the length of the handle. If you suffer from back problems or challenges with your mobility, bending down to scoop may be too much to ask. Luckily, you don't have to! Get a cat litter scoop with a handle that is long enough for you to reach the litter box standing up. If this is not a solution for your situation, you might want to consider a self-cleaning litter box.