Ragdolls are big, majestic creatures that need a throne to match. Read our guide to help you choose the best litter box for Ragdoll cats in your family.
DISCLAIMER: This post may contain affiliate links. If you click one of these links and decide to make a purchase, we may receive a small commission. This comes at no extra cost to you and helps to keep the site alive and up to date. If you want more information, please review our Privacy Policy. Thank you for your support!
A Quick Look At Our Favorites
Best Litter Box For Ragdoll Cats Reviews
Ragdolls are bigger than the average cat, so they need a bigger litter box. The Purina Tidy Cats XL is the biggest litter that we could find and fits the job perfectly. Its measurements are 29''x19''x15'', with a low walk-in entry. No matter how big, small, mobile or arthritic your Ragdoll is, she will have no trouble finding her way around.
Spraying or high-peeing males are thought of too. The high edges minimize liquids from spilling over and into places you don't want them to.
The system works with a special type of odor- and moisture-absorbing litter, plus a Breeze pad that sits in the bottom. Pee seeps through to the pad. All you have to do is scoop out the poops. Under normal circumstances, the pad needs to be replaced once a week, and the litter once a month.
Unfortunately, a few cat guardians have experienced problems with the bottom panel leaking or overflowing. Please check all panels when setting up this Ragdoll litter box and test the seams with some water. Also make sure you clean out the pad in time. If you have more cats using it, you obviously have to change it out more often.
All in all, we really like this litter box for Ragdoll cats because of its versatility and superior odor-control.
What We Like
Great odor-control
Very big
High sides
Low entry
Super easy to clean
Needs cleaning only once a week
What We Don't Like
Some cats eat the pellets
Some owners report leaking
Noisy
Is pet insurance worth it for indoor cats? Read this guide to learn about pet insurance for cats and calculate if it is really worth it for your indoor cat.
If you don't mind scooping a few clumps and poops, or are just more into classic litter pans, the Petmate Giant is a great choice. Literally. Its dimensions are 26''x18''x10'', large enough even for bigger breeds like Ragdolls.
The high rim covers all sides, so all litter and urine is guaranteed to stay in the bin, no matter what direction your cat likes to face when doing her business.
The advantage of an even rim is that you can use disposable bin liners with your Ragdoll cat litter box. These are an easy way to keep your litter boxes clean and lengthen their lifespan. Simply place the plastic liner in the pan and pour the litter on top.
It's best not to use too much litter with a litter box liner. The liner may tear when you try to pick it up, and it might tempt you to leave the litter in there a bit longer than you're supposed to. A dirty litter box for Ragdoll cats is a health risk, not just to you and your family, but also to your pets.
If you take good care of this Ragdoll litter box, which should be easy to do with our tips, then you will get a lot of use out of it. Not until your cat gets old and has trouble lifting her legs will you need to replace it.
What We Like
Very big
Even rim for 360° protection
Easy to clean
Suitable for use with litter box liners
What We Don't Like
No low entry
Sides not high enough
Clumping litter gets stuck in ridges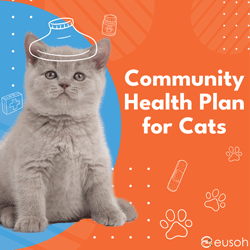 Nature's Miracle High-Sided litter box is a bit smaller than the Petmate Giant, but still a sizable pan at 23''x18''x11''. The sides are an inch taller and, more importantly, they don't do all the way around. Whether your Ragdoll is still a tiny kitten, or an old arthritic cat, they will get in and out of this pan with ease.
If you were looking to use bin liners with your Ragdoll's litter pan, then the Petmate is the better choice. But if your cat is getting up there in age and has trouble bending her sore joints, Nature's Miracle has got it beat. Of course, spilling can be an issue with low entry litter boxes, but that is easily solved by putting down a good litter mat and not putting in too much litter.
And in all fairness, this litter box for Ragdolls doesn't really need bin liners. The sides are smooth, so easy to scoop. Plus, the inside is coated with an antibacterial, non-stick layer. Just be careful when you give it a scrub. Use a non-corrosive detergent and a soft cloth to prevent the coating from wearing off.
The plastic itself is sturdy and durable. With a docile cat like the Ragdoll, a pan like this can last you a lifetime.
What We Like
Antibacterial coating
Low entry
Easy to clean
Non-stick surface
What We Don't Like
Doesn't hold much litter
Non-stick coating wears off
Spillage and tracking
The PetFusion BetterBox Large litter box seems like a modest plastic bin, but there's more to it than meets the eye. It's sized at 23''x18''x8'', so the sides are a bit lower than the other Ragdoll litter boxes on this list. However, that shouldn't be a problem with a Ragdoll cat, since they are a very calm breed.
The pan itself has a non-stick coating. Unlike other non-stick coatings or surfaces that do stick some of the time, this one is non-stick all of the time! Even the hardest of cat litters is easy to remove from the sides. Just make sure your litter scoop fits in the curved corners.
When it comes to cleaning the bin, use a soft cloth and a non-corrosive detergent. If you scrub it too aggressively, the coating wears off and you end up with just another plastic bin.
If your Ragdoll gets hesitant around the litter box and has a tendency to stand on the rim, then we advise you to choose a different one. The low sides are very inviting for an acrobat kitty and they might make it tip over. That's a mess that not even a cat litter mat can solve.
What We Like
Truly non-stick coating
Easy to clean
Perfect for larger cats
Lower entry
What We Don't Like
Coating wears off after a few months
Can't put in too much litter
May tip over
Some cat owners don't like a plastic litter box for Ragdolls, because they do require regular cleaning. Stainless steel, on the other hand, is inherently non-stick and easy to clean. Therefore, it's no surprise that there are quite a few stainless steel litter boxes on the market today.
Most are just a steel pan and look pretty much the same. The iPrimio Closed Sides XL litter box is different. First, it is BIG. We've measured it at 24''x16''x12''. The sides are so high, because of the plastic (yes) sideguard that sits on top of the metal pan.
The high enclosure gives your cat some privacy and keeps the litter where it belongs when she buries her feces. It is easily removable, so also easy to clean. The only downside is that it doesn't have a very tight fit, leaving a seam between the sideguard and the pan. So unfortunately, this litter box won't work for high-peeing Ragdolls.
Another thing that should be noted about this Ragdoll cat litter box is that we're not sure that it is actually made from stainless steel. After a few months of use the surface starts to look a bit rusty and may even develop some holes!
If you do prefer a "stainless steel" litter box for Ragdolls over a plastic one, use a litter box liner with it. The layer of plastic, however thin, will reduce the pan's exposure to your cat's urine and likely make it last longer.
What We Like
High sides
Sizeable
Great for diggers
Non-stick surface
Reduces odor
Easy to clean
What We Don't Like
Enclosure sits loose on pan
Not for cats that spray
Not actually stainless
Overexposure to cat urine causes holes
We pick the Tidy Cats XL litter box system by Purina as our favorite litter box for Ragdolls. Whether you have one or multiple cats, this Ragdoll cat litter box is up to the task of making the whole experience as enjoyable as possible for you and your cats. They can do their business with minimal interference and you can sit back and relax as the pads keep the odor trapped away from everyone.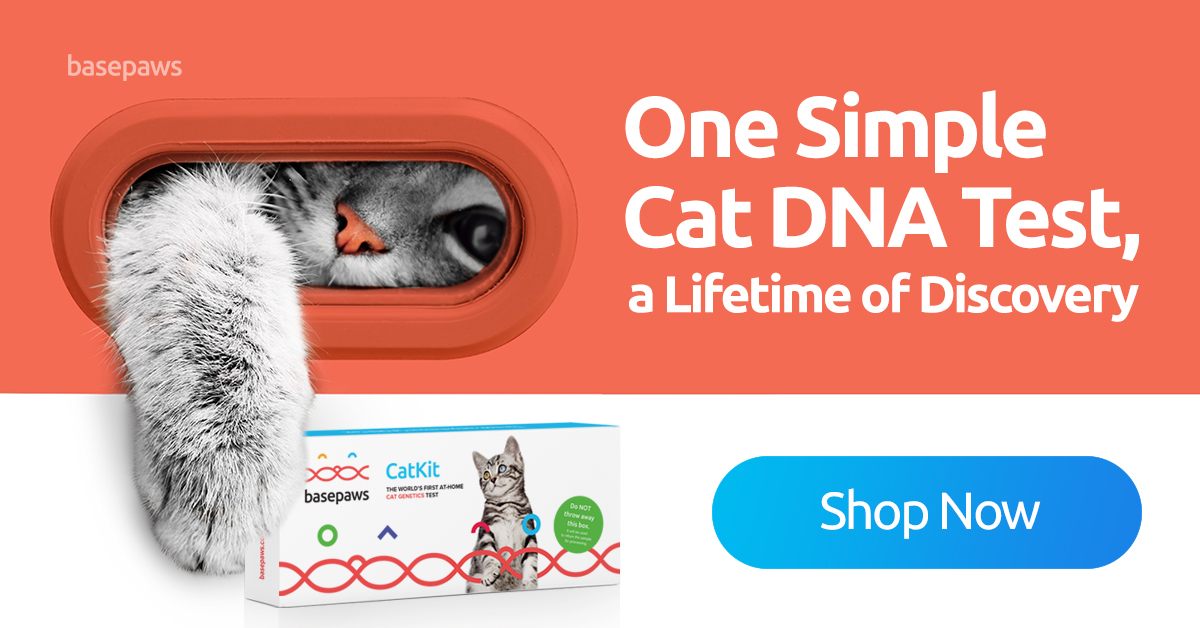 Ragdoll Cats
Origins
Ragdolls are a younger cat breed. They were first bred in the 1960s by Ann Baker in Riverside, California (USA). Their full ancestry remains unknown, but they were all bred from large, docile long haired cats. Ann named them Ragdoll cats, because of their tendency to go limp in your arms when picked up.
In 1975, the Ragdoll Fanciers Club International was founded by a group of breeders who broke with Ann Baker, because of differences surrounding the future of the breed. The RFCI worked to standardize the breed and have it recognized by international cat registries. They managed to get the Ragdoll cat recognized as a pedigree cat breed by the Cat Fanciers Association in 2000.
Appearance
Ragdolls can grow to be quite big. Lengthwise they can be up to 17 to 21 inches, not including the tail. They are rather hefty too, weighing in anywhere between 10 and 20 pounds (4.5 to 9 kilograms). It takes them about 3 to 4 years to reach their full size.
A Ragdoll's coat is long, fluffy and mostly white, with darker spots on their paws, tail, ears and face. They have the most beautiful piercing blue eyes that give them a mystical appeal.
Personality
In terms of personality, Ragdolls make perfect family pets. They are docile and very affectionate, always in for a cuddle. They don't show aggression towards other pets or children. Actually, they love to play, running around after your little ones or playing fetch with a toy.
Ragdolls are intelligent cats and easy to teach tricks to. They learn their names quickly and tend to just come when you call them.
They are not that demanding when it comes to their territorial needs. Ragdolls like to stay close to the ground, so a few cat beds on the floor or in the window sill will do. Chances are, they will choose to cuddle up beside you on the sofa instead anyway.
Care
Ragdolls do need a bit of care. Their long haired coat sheds more than average and can leave your clothes and furniture looking fuzzy. Use a comb or soft brush to groom your cat twice a week, or even every other day, depending on the season. This will remove knots and keep her coat looking shiny.
Bathe your Ragdoll if her fur starts to look matte and greasy, despite your grooming sessions. Don't do this too often, because too much bathing will actually increase the greasiness. Once every one or two months is enough.
Health
Ragdolls have an average lifespan of 12 to 17 years. They are prone to developing the following health issues:
Hypertrophic cardiomyopathy is a hereditary heart disease. A blood test can show if your Ragdoll carries any of the genetic markers for this disease.
Litter Box Requirements For Ragdolls
Big Size
Bigger cats need bigger litter boxes. When you pick a litter box for your Ragdoll, make sure it is about 1.5 times longer than her. Any smaller and you run the risk of your cat peeing over the sides. It should also be wide enough for her to turn around and get comfortable.
High Sides
Ragdolls are very docile, calm cats. The chance of them vigorously digging around in their litter box is very low. However, some male cats like to keep their butt up in the air as they pee. If you have a male Ragdoll cat that likes to do this, get a litter box with high sides to protect your walls and floor.
Not Too Much Litter
Another useful tip is not to put too much litter into the pan. Clumping litters have the unfortunate tendency to cling on to the long hairs on a Ragdoll's stomach and paws. If you put too much litter in the pan, your cat will likely sink into it and have her belly hair dragging across the surface. A lighter layer allows her to walk on top without sinking in and keeps her coat cleaner.
Keep It Clean
All cats prefer their litter boxes to be spotless. With Ragdolls and other long haired cats it is extra important to keep it clean. Dust, litter and bacteria can nestle in their fur and get tracked around the house more easily than with short haired cats.
Also consider using a litter mat with your litter box. These are designed to remove litter from your cat's paws as they leave the litter box. This seriously reduces litter tracking.