Bengals are beautiful, energetic cats. Because of their larger size and high activity level, they have some special litter box requirements. Read our reviews to find the best litter box for Bengal cats, including some easy tips to match their litter box to their habits.
DISCLAIMER: This post may contain affiliate links. If you click one of these links and decide to make a purchase, we may receive a small commission. This comes at no extra cost to you and helps to keep the site alive and up to date. If you want more information, please review our Privacy Policy. Thank you for your support!
A Quick Look At Our Favorites
Best Litter Box For Bengal Cats Reviews
The Tidy Cats Breeze XL Litter Box by Purina is a great choice as a litter box for Bengal cats because of its superior odor control. The sides are high and very easy to clean. It is also perfectly suitable for bigger cats like Bengals with a size of 29''x19''x15''.
The top of this Bengal cat litter box is filled with non-clumping pellets that let the urine seep through to the bottom and dry out feces to reduce odor. The urine goes through to an absorbent Breeze pad that sits in a tray under the pan.
Of course, Purina's advice is to only use their branded litter and pads. However, many cat owners have found that cheaper alternatives work just as well. We actually do recommend that you change the litter. Some cats like to snack on the Breeze pellets, which can lead to severe bowel obstructions.
The whole setup of the Breeze XL litter box lasts about a week before you have to clean out the pad. And the litter needs replacing only once a month! Give the litter pan a scrub while you're at it. If you take good care of it, the Tidy Cats litter box for Bengal cats can last you a long time. It has a low entry, so even when your Bengal cat gets older, they will be able to get into her litter box without problems.
What We Like
Great odor-control
Very big
High sides
Low entry
Super easy to clean
Needs cleaning only once a week
What We Don't Like
Some cats eat the pellets
Some owners report leaking
Noisy
Is pet insurance worth it for indoor cats? Read this guide to learn about pet insurance for cats and calculate if it is really worth it for your indoor cat.
If your Bengal cat is larger in size, then the Petmate Giant litter box is a great choice. It measures 26''x18''x10'' and its high rim goes all round, giving protection from all sides. Your cat can dig without spilling all the contents on your floor.
You might be tempted to fill this Bengal litter box all the way to the top, but we would advise against that. For proper hygiene, it is imperative that you replace the litter once a week, or more often if you have multiple cats. Adding too much litter makes the pan too heavy to lift and wastes a lot of litter, and money.
Go easy on your back and wallet and add only up to 3 inches of litter at a time. Remove any poops and clumps as soon as you spot them to make sure your cat can enjoy an odor-free Bengal cat litter box.
A major advantage of the Petmate Giant litter box is that it is suitable for use with disposable litter box liners. These will make your cleaning job even easier, because you can just lift out all of the contents in one go and dump them in the garbage. Plus, your Bengal litter box will stay pristine and last for a long time.
What We Like
Very big
Even rim for 360° protection
Great for multi-breed cat families
Easy to clean
Suitable for use with litter box liners
What We Don't Like
No low entry
Sides not high enough
Clumping litter gets stuck in ridges
Nature's Miracle High-Sided litter box is a plastic litter box with an antibacterial coating and exceptionally high sides. It is the best high sided litter box for Bengals on our list, perfect for your little digger.
At 23''x18'', its surface size is a bit smaller than that of the Petmate Giant. But the sides are a full inch higher at 11''. On top of that, it has a low front entry. This means that cats of all sizes and ages will be able to use this litter pan.
Besides fending off bacteria, it also has a non-stick surface. The sides are smooth and straight, so scooping and cleaning this Bengal cat litter box is very easy. Disposable liners won't be much use with this litter box, because of the low entry. Which is a shame, as cat owners report that the coating does wear off after longer use.
You can lengthen your use of this litter box for Bengals by using non-corrosive detergents when cleaning it and a plastic litter scoop to fish out the clumps. Of course, your cat is a factor too. If she likes to dig and scratch, the coating likely won't withstand for long.
Another downside of a low opening is the fact that it doesn't allow you to put in too much litter. If you do, it will obviously spill out and get tracked all over your house. On the bright side, it is better for the environment to use less litter, ánd less litter will force you to be consistent in cleaning the Bengal litter box. Pair it with a good non-tracking cat litter and a sizeable litter mat to minimize tracking.
What We Like
Antibacterial coating
Low entry
Easy to clean
Non-stick surface
What We Don't Like
Doesn't hold much litter
Non-stick coating wears off
Spillage and tracking
If you want to be less obvious about the fact that you have cats, or simply want a litter box that's a joy to look at, the Bundle & Bliss Secret litter box is the one you want. It is a Bengal litter box disguised as a houseplant!
And it doesn't just look nice for you, your cat will definitely enjoy this too. It is big and spacious, with a size of 18''x18''x20''. Bengals have no problem getting in and out of it. Whether they like to spray or dig, everything will stay inside the litter box.
The bottom pan itself does get really heavy when you fill it with litter, so we recommend getting a separate round litter pan to put inside. That way you can also use litter box liners and make cleaning it that much easier.
A minor disadvantage is that the pan is round. Of course, this makes it more difficult to scoop clumps from the sides if your scoop is very flat and straight. Get a litter scoop that nicely fits into the curve of the litter box to save yourself some frustration.
What We Like
Blends in to your interior
Reduces odor and spillage
Spacious
Good for spraying cats
Durable
What We Don't Like
Round sides make it difficult to scoop
No separate litter pan
Heavy
If you are looking for a covered litter box for Bengal cats, but want something a bit more inconspicuous than the Bundle & Bliss Secret litter box, the Petmate Booda Dome is a great option to consider. This popular litter box can be found in many cat homes, because of its quality and modern design.
The hood of this Bengal litter box is fitted with a replaceable charcoal filter, which we really like. Most covered litter boxes trap odors under their hood. This isn't just unpleasant for your cats, it's also bad for their health. You won't have that problem with the Petmate Booda, because the filter absorbs all foul smells and greatly reduces the chance of bacteria spreading.
Bengals are energetic cats and can get messy on the litter box. Your cats can go crazy in this litter box with minimal spillage. The entrance is high enough to keep the litter in. On the other hand, it might be too high for a Bengal with hip dysplasia, so keep your cat's mobility in mind.
And if your cat enjoys spraying, the Booda Dome is also not the best choice. Even if they manage to miss the entrance, the seam between the top and bottom pan can leak.
What We Like
Easy to clean
Reduces odor
Private
Reduces tracking
Great for diggers
Charcoal filter
What We Don't Like
Seam can leak
Not for older cats
Not for cats that spray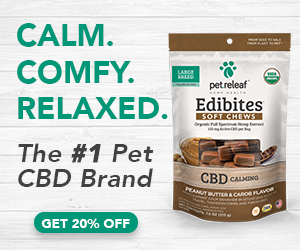 The Purina Tidy Cats Breeze XL litter box is the best litter box for Bengal cats of all ages and sizes. It is big enough for them to get in and out, no matter their mobility, and they can even dig around in there! The high sides will keep the mess contained. This is a litter box that caters to both cats and cat owners, which is what we like to see.
Bengal Cats
Origins
Bengal cats originate from California, USA, where they were first bred by Jean Mill in the 1970s. The foundation cats for this breed are a cross between an Asian leopard cat and a black Californian tomcat. It gets its name from the scientific name of the Asian leopard cat, which is Felis Bengalensis.
Appearance
Bengals are muscular, sleek cats that grow to be bigger than your regular house cat. A fully grown Bengal cat can be 17 to 22 inches, not including their tail. Weight-wise, they can be 8 to 17 pounds (3.5 to 7.5 kilograms).
The most distinctive feature of Bengal cats is their spotted coat. Although the brown spotted Bengal is the most popular, Bengals can have a variety of colors (blond, brown, black, grey, red) and markings (spotted, clouded, marbled, ticked).
Personality
Bengals are very energetic and highly intelligent hunters. They fit best in a family with a high energy lifestyle, or kids and pets to play with. Bengals are very child-friendly and love playing fetch. You can teach them tricks too.
If you like to go on hikes, then a Bengal cat can be your best companion. Training them to walk with a leash and harness is very easy with a Bengal and gives you a fun way to get your cat, and yourself, enough exercise.
Bengal cats are fond of water, so don't be surprised if your cat decides to play in a puddle or stick her paw into your aquarium. In terms of territory, Bengals are tree-dwellers and like to be high up. Get a cat tree that reaches up to the ceiling and consider hanging some shelves for your indoor tiger to perch on.
Care
Bengals can get mischievous when bored, so play with them whenever you have the time.
When it comes to their coat, a regular Bengal cat doesn't require much extra care. You can brush them once a week to remove dead hairs and keep their fur soft and shiny. This is especially recommended if your cat suffers from hairballs.
Bengals need a lot of exercise. If they don't get the opportunity to drain their energy, they get bored and start to act out. If you are experiencing behavioral issues with your Bengal cat, try playing with her more. It might take over 30 minutes of active play to wear her out, but she will happily take a nap afterwards instead of destroying your furniture.
Health
Bengal cats generally live to be 10 to 16 years old. Unfortunately, this gorgeous breed is plagued by some health problems:
Distal neuropathy, a nervous system disorder that can occur in Bengal cats as soon as they are a year old. It causes general weakness and can be overcome with sufficient exercise and a healthy diet.
Flat-chested kitten syndrome, a deformity that occurs in kittens and can be fatal. If your kitten survives to adulthood, she likely won't show any more symptoms.
Hip dysplasia, which can cause lameness in severe cases.
Hypertrophic cardiomyopathy, an inheritable illness of the heart. A simple blood test can tell whether your Bengal kitten is genetically predisposed to this disease.
Patellar luxation, a hereditary dislocation of the kneecap that, in severe cases, requires surgery to correct.
Progressive retinal atrophy, a degenerative eye disease that leads to blindness.
Litter Box Requirements For Bengal Cats
Sizeable Litter Pan
When you are shopping for a litter box for your Bengal cat, the first thing to take in mind is the size of your cat. Is she fully grown, or do you expect her to get bigger?
In general, your litter box should be about 1.5 times the size of your cat. If she is still a kitten, you can get a small starter kit and switch to a bigger, full-sized box when she outgrows that. If you want a permanent solution, go from the size you expect her to be when she is mature.
If the litter box is too small, your cat won't have enough room to get in and move around. This can result in her peeing over the sides, or right next to the litter box.
High Sides Or Covered
Bengal cats are very energetic and can show some ferocious digging behavior in the litter box. If you have males, you also run an increased risk of them spraying and messing up your walls. All of this is greatly reduced if you get a litter box with high sides, or even a cover. This keeps the mess contained, making your job of cleaning it a lot easier.
Regular Cleaning
Of course, covers have the unfortunate characteristic of trapping odors for your cat. If you do choose to get a litter box with a hood, make sure to clean it regularly. A dirty litter box isn't good for your cat's health. Scoop out any dirty bits as soon as you notice them, and clean out the entire pan at least once a week.
Litter Box Mat
High sides and covers help to keep the litter inside the pan. Litter mats help to keep any litter that does get out contained in your cat's litter box area. There are different types of cat litter mats. Some work with a pouch that collects the litter, others have a textured surface that cleans your cat's paws and traps the litter. Whichever type you choose, you are sure to see less litter getting tracked through your living space.