Freeze dried cat food is gaining popularity fast as the go-to alternative to regular kibble and wet food. Cat owners worldwide are reporting great improvements in their cat's well-being after switching to a freeze dried raw diet. No wonder you are considering making the switch yourself.
We have reviewed the top brands available on the market today and picked our top 5 best freeze dried cat foods based on their nutritional value for your cat.
DISCLAIMER: This post may contain affiliate links. If you click one of these links and decide to make a purchase, we may receive a small commission. This comes at no extra cost to you and helps to keep the site alive and up to date. If you want more information, please review our Privacy Policy. Thank you for your support!
A Quick Overview Of Our Favorites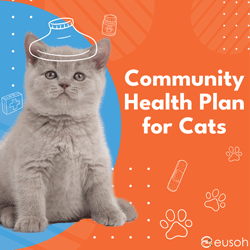 Is Freeze Dried Cat Food Healthier?
There is a lot of debate surrounding the best diet for cats, especially surrounding the question of processed, grain-filled foods versus raw, high protein alternatives. Freeze dried food is generally made from raw, unprocessed meat, so it falls into the second category.
Here at Healthy Cat Guide, we believe in feeding cats a diet that is in line with their natural needs. Cats are obligate carnivores, which is a term we throw around a lot over here. It is a fact that cats need animal protein to stay alive and healthy, and that grains and other carbohydrates do not have a natural place in their diet.
Can cats survive on a vegan diet? In short: no. Read this article to learn about the risks associated with vegan diets for cats and why cats can't be vegan.
Freeze dried cat foods are gaining popularity fast, because they take these facts into account and generally only include ingredients that cats would actually eat in the wild. Okay, a small cat obviously isn't going to slay a cow and there are plenty of beef recipes out there, but in essence it still fits, because it's still meat.
Compared to the cat foods you traditionally find on the supermarket shelves that are full of cheap filler ingredients, freeze dried cat foods are a definite step up. Many cat owners worldwide, myself included, have seen the positive effects of feeding their cats an all natural diet. Our cats look healthier and act happier, all because of the food in their bowls.
If you want to know more about the benefits of freeze dried cat food and any considerations you should take before switching your cat to a freeze dried diet, please read our guide "Is Freeze Dried Food Good For Cats?".
Freeze dried cat food is a healthy alternative to normal dry kibble. Find out why you should definitely consider switching your cat to freeze dried food.
Is Freeze Dried Cat Food Expensive?
Freeze dried cat food is definitely more expensive per pound than regular dry kibble or commercial wet food. That's in part because freeze drying is an expensive process. It requires sophisticated equipment, high quality ingredients and a lot of energy, which naturally drives up the price.
Another important reason for the higher price is that freeze dried cat food, in its dehydrated form, is much denser in nutrients than regular cat food. It just weighs a lot less, because all of the moisture has been removed.
But once you rehydrate freeze dried cat food, you will see that it actually increases in weight by a factor of 3 to 4. Compared to regular kibble, your cat doesn't need to eat as much of it, which helps to even out the cost. My total bill for pet food hasn't gone up by that much since making the switch to freeze dried cat food.
On top of that, my cat no longer needs any expensive laxatives, which she used to take daily, further lowering my total expenses for taking care of her. And as freeze dried cat foods are gaining popularity and becoming more in demand, you can expect them to become more affordable over time. Even if it is beyond your budget now, it is worth keeping track of any developments surrounding freeze dried cat foods.
Top 5 Best Freeze Dried Food For Cats
We have compared the best freeze dried cat food brands available today and picked our top 5 recommendations. We have paid special attention to their suitability as the cornerstone of a healthy cat diet, so you can safely assume that any of these foods are a healthy alternative to whatever you are feeding your cats now.
Most of the products on our list come in a variety of flavors, like poultry, beef and salmon. In general, poultry (chicken, turkey, duck, quail) is the best choice for cats, since it is leaner and richer in protein than beef and contains fewer toxins than fish. Plus, some cats are allergic to seafood. For that reason, we only include reviews of those varieties that have poultry as their main ingredient.
All of the products we list are available through Amazon. However, we have found that the combination of Amazon's warehouse storage procedures and the general fragility of freeze dried foods can lead to customers receiving their cat food in a less than desirable state. Many cat owners who have purchased freeze dried cat food from Amazon complain that the food arrives completely crumbled, rancid looking and is sometimes even expired, despite its longer shelf life. This is probably due to freeze dried cat food still being less popular than regular cat food and Amazon simply overstocking it.
Luckily, for most of the products on our list we can refer you to Only Natural Pet, an American company based in Colorado. Not only do they sell the healthiest commercial brands of dog and cat food, they also have their own line of products made from sustainably sourced, human-grade ingredients tuned to the needs of our pets. You can buy your cat food from them as a one time purchase. Or you can subscribe for auto delivery and have your pet food delivered to your home at regular intervals with a 10% discount.
Stella & Chewy's is a Wisconsin based pet food company that is all about natural, healthy diets for cats and dogs. Their Freeze Dried Chicken Dinner Morsels are a complete and balanced meal you can give to your cat every day.
Stella & Chewy's Chicken Dinner Morsels contain a whopping 98% chicken meat, organs and ground bone. They contain only a minimal amount of carbs and barely any filler ingredients. The fifth ingredient listed is pumpkin seeds, which are added as a source of fiber. Further down the list are fenugreek seeds, dandelion and dried kelp. All of these ingredients are generally used as homeopathic remedies for various ailments in humans. They are considered safe for cats to eat, especially the low amounts that are found in Stella & Chewy's Chicken Dinner Morsels.
However, it should be noted that they have not been proven to have the same beneficial effects in cats as they do in human beings. Cats get their energy solely from animal protein and fats, and any fur, tendons or bones that they ingest act similarly to plant-based fiber in human diets. In that sense, any plant-based or artificial ingredient can be considered a filler ingredient.
That being said, Stella & Chewy's Freeze Dried Chicken Dinner Morsels contain very little compared to pretty much any other commercial cat food. On top of that, they are also the only freeze dried cat food we reviewed that did not contain any seafood, whether it be as a source of protein or a supplement (fish oil).
This cat food does contain a higher amount of phosphates than our other recommendations, which can be problematic if your cat has chronic kidney disease or renal insufficiency. However, the increase in phosphorus is balanced with an increase in calcium. If you are worried that your cat is taking in too much phosphorus, take them in for a blood panel and consult with your vet about possibly adding a phosphate binder like Epakitin. I give this to my cat every day mixed into some probiotic cat yogurt, and she is doing great.
What we love most about Stella & Chewy's in general is that they are a very reliable, trustworthy company that uses responsibly sourced, premium ingredients. And they actually listen to their customers!
After a 2018 product change that added a lot of unnecessary fruits and vegetables to their freeze dried cat foods, cat owners all around spoke up. And Stella & Chewy's listened. They removed the fruits and vegetables and are now again selling purely animal-based freeze dried cat food. Win!
What We Like
Single source of animal protein
Contains probiotics
Low sodium
No allergens
Few filler ingredients
What We Don't Like
Higher amount of phosphorus
May contain larger pieces of bone
Is pet insurance worth it for indoor cats? Read this guide to learn about pet insurance for cats and calculate if it is really worth it for your indoor cat.
Nulo is another company born out of the love for pets and the realization that traditional pet foods are basically just fast food. Nulo strives to give pet owners a healthier option by creating more nutritious products formulated with the help of veterinarians and animal nutritionists.
Nulo Freestyle Freeze Dried Raw Turkey & Duck Recipe is an excellent, high protein cat food. It does have a significantly higher fat content than the other products on our list, so it is less suitable for cats that are less active or need to lose weight. However, if you have an especially active cat or a cat that has trouble maintaining their weight due to an illness, the extra calories are a welcome addition.
Nulo Freestyle Freeze Dried Raw is supplemented with probiotics to support your cat's immune system and digestive tract. It also contains cranberries, probably as a means to prevent feline urinary tract infections. While cranberries do seem to have some potential health benefits for humans and mice, the scientific evidence for this is thin at best and not definitively proven to be applicable to cats.
This product also contains salmon oil as a source of omega-3 fatty acids. These act as an anti-inflammatory and contribute to a healthy, shiny coat. However, if your cat has seafood allergies, you should obviously not feed it to them.
What We Like
Contains probiotics
Low carb content
Few filler ingredients
Great for underweight cats
What We Don't Like
Not for cats with seafood allergies
High fat content
Contains cranberries
If you are looking for a limited ingredient freeze dried cat food, Vital Cat Freeze Dried Duck Mini Nibs from Vital Essentials is the one to go for. The bitesize nibs consist of duck, duck and more duck. They are supplemented with herring oil to make sure your cat gets all the fatty acids needed to keep her healthy. But if your cat has seafood allergies, this food is not an option.
Vital Cat Duck Mini Nibs are low in fat content, high in fiber and contain an acceptable amount of carbohydrates. This makes it a great option for cats that could stand to lose some weight or need digestive support.
The only real downside to this product that we could find is that Vital Essentials does not give a full nutritional analysis of it on their website. They do provide a list of vitamins and minerals with their quantities. However, this list hasn't been updated since 2018 and it doesn't explicitly state the exact amounts of carbohydrates and ash, which is what we are most interested in.
The rules and regulations surrounding pet foods produced in the US formulated by AAFCO are subject to change, generally not enforced and not necessarily in the best interest of animals. As a matter of fact, AAFCO members include people from the pet food industry, so they're not exactly unbiased.
One change we observed quite recently is that cat food manufacturers are no longer required to disclose the amounts of carbs and ash in their foods. As a consequence, most of them don't anymore, which seems kind of suspect. In our opinion, a pet food company that claims to be all about pet health should be open and honest about all of their ingredients, even if the regulations don't require them to be.
Nutrients
Moisture
8%
Protein*
min. 51.1%
Fat*
min. 22.8%
Fiber*
max. 5.4%
Carbs*
approx. 5.7%
Ash*
approx. 15%
Calcium*
approx. 2.28%
Chloride*
approx. 0.44%
Magnesium*
approx. 0.08%
Phosphorus*
approx. 1.3%
Potassium*
approx. 0.66%
Sodium*
approx. 0.42%
Calories
approx. 454 / 100g
Allergens
herring oil
* on a dry matter basis
What We Like
Limited ingedient
Low fat content
Quality animal proteins
Perfect for cats with digestive issues
What We Don't Like
Full nutritional analysis not available
Not for cats with seafood allergies
Not for cat owners with weak stomachs
Feline Natural Chicken & Lamb Feast is high in protein with a very low carb content. It consists of 99% real meat ingredients, including New Zealand green-lipped mussel, and supplemented with flaxseed and dried kelp. Of course, mussels are seafood, and not all cats seem to tolerate them as well as more common seafood ingredients like salmon or tuna. Even if your cat hasn't shown symptoms of seafood allergies before, keep an eye on them after feeding them this food. If they start vomiting or have diarrhea, it could very well be an adverse reaction to the mussels.
Some cat owners report that their cats aren't interested in this food at all. In most cases, this concerns cats who are so used to the grain-filled junk food they've been eating for years that they have become addicted to it and are turned off by the smell of freeze dried food. Which is a foul one, I'll admit.
If your cat is really old and set in their ways, you might not be able to get them to accept such a drastic change in diet. Your best bet is to make the transition slowly. Mix only a bit of the freeze dried food in with their old food so that they can get used to the smell. Or use an in-between-food that is closer to their old food in terms of ingredients, before switching them to a high protein freeze dried food like Feline Natural.
What We Don't Like
High fat content
Not for cats with seafood allergies
Primal Pet Foods is another pet food company striving to provide cats and dogs with an all natural, species-appropriate diet. Or they claim to be, at least. Their Chicken & Salmon Freeze Dried Nuggets consist of 90% animal-based ingredients, topped with 10% organic produce and supplements, including kale, yams, apples and broccoli. It contains salmon oil and cod liver oil, which are possible allergens. On top of that, it also contains coconut oil, which can cause diarrhea and gastric issues in cats. All of this puts them at the bottom of our list.
Nevertheless, Primal Freeze Dried Nuggets are relatively popular among cat owners and their cats. They come in a wide variety of flavors, which is perfect for finicky cats that don't like to eat the same thing twice. The high amount of plant-based filler ingredients likely make this food more appealing to cats that are used to grain-filled dry foods.
As such, Primal Freeze Dried Nuggets are a great transition food for cats that are not quite ready to say yes to other freeze dried foods. However, we do advise you to switch to a better, more healthy freeze dried food once your cat is used to it. The added sugars from the produce in Primal Freeze Dried Nuggets will put your cat at risk of becoming diabetic, so this is definitely not a food you should feed them long term.
And as far as pet food companies go, we are less impressed with Primal Cat Foods than we are with any of the other manufacturers on our list. Their customer service is oftentimes unreachable, they do not respond to email requests and their company values seem to lack real substance from a healthy cat perspective. They apparently find it more important to let us know that they support workplace diversity, than to make any mention of veterinary or scientific validation of their products. All they tell us is that they are made with love. Great. I'll tell my cat.
What We Like
Perfect transition food
Low sodium
What We Don't Like
High amount of filler ingredients
Not for cats with diabetes
Contains coconut oil
Not for cats with seafood allergies
Terrible customer service
DISQUALIFIED: Instinct Raw Meals Freeze Dried Chicken Recipe
One of the freeze dried cat foods we reviewed that didn't make our list is Instinct Raw Meals Freeze Dried Cage-Free Chicken Recipe. Instinct is a popular cat food brand and, as such, their freeze dried cat food is also one of the more popular products in this category. That's why we feel the need to include a short review of this product and tell you why we do NOT recommend this product for your cat.
Instinct Raw Meals Freeze Dried Chicken Recipe contains significantly less protein than all the other options we reviewed (38% vs >46%). It also has apples and carrots as its fourth and fifth listed ingredients, and these are followed by more plant-based filler ingredients. As you should know by now, plant-based is bad. And given that the first five ingredients listed on any pet food are the main ingredients, you do not want these to include fruits and vegetables.
Your cat is a predator. Apples aren't prey.
Instinct Raw Meals also contains Montmorillonite clay, which is sometimes used as a binding agent in dry foods. It has some beneficial properties in very specific cases, like poisoning, mostly because it's highly absorbent and rich in minerals. However, there is no scientific evidence supporting any benefits for cats. It might help when your cat has actually been poisoned, but then you are better off taking them to the vet. The fact is that clay is not food and feeding it to your cat in their daily meal can lead to severe constipation.
We wholeheartedly advise against feeding your cat Instinct Raw Meals Freeze Dried cat food.