Cats are great pets, but they also require some extra care. One of the most important things to consider is what kind of litter to use. It's crucial that your cat has a clean area to go in and out of so it doesn't track dirt all over your home.
There are many different types of litter available today, but not all are suitable as a cat litter for small spaces, like apartments or garages. We reviewed dozens of options of cat litter for small apartments and selected the top 5 best cat litter for small spaces.
DISCLAIMER: This post may contain affiliate links. If you click one of these links and decide to make a purchase, we may receive a small commission. This comes at no extra cost to you and helps to keep the site alive and up to date. If you want more information, please review our Privacy Policy. Thank you for your support!
A Quick Look At Our Favorites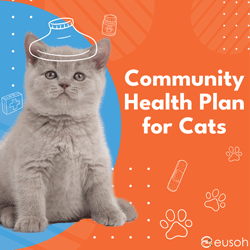 Fresh Step Clean Paws Advanced is a clumping clay litter that seems to be made for multi-cat households in small apartments. It clumps well and produces very little dust, so tracking won't be much of an issue with this litter.
It is also a superior odor control cat litter, which is a must for you and your cat family. It reduces smells from urine and feces for up to 10 days. It's best to clean out your litter boxes and put in fresh litter at least once a week, so Fresh Step Clean Paws will have your house smelling fresh(er) all the time.
If you have long haired cats, you might want to reconsider, though. The litter clumps well, but they also have a tendency to stick to their paws, which may result in some extra litter tracking.
For parents of short-haired cats, however, Fresh Step Clean Paws is a great option to consider when shopping for a cat litter for small spaces.
What We Like
Great odor control
Clumps very well
Less dusty
What We Don't Like
Made from clay
Can clump to paws
Is pet insurance worth it for indoor cats? Read this guide to learn about pet insurance for cats and calculate if it is really worth it for your indoor cat.
Best Non-Tracking Cat Litter For Small Apartment: Purina Yesterday's News
Purina Yesterday's News is a non-tracking cat litter for small spaces that is made entirely from recycled paper. Perfect if you want to be a bit more conscious about the environment. Paper has the helpful quality of being highly absorbent. It also clumps together. Or tries to, anyways.
Some cat owners who tried out this paper cat litter report that the clumps can actually fall apart into a fine dust when you try to scoop them. Others guardians find that they turn into more of a paste-like structure that is difficult to remove. This could be a matter of cleaning out the litter box more, which you should do daily with this litter.
It is important to note that the pellets of Purina Yesterday's News are relatively large compared to the average cat litter. Make sure that your cat will tolerate it and that your litter scoop has holes large enough to sift them.
What We Like
Made from recycled paper
Great absorption
100% dust-free
Almost no tracking
What We Don't Like
Does not clump well
Relatively large pellets
Needs to be dumped daily
Best Dust-Free Cat Litter For Small Spaces: Fresh News Cat Litter
Fresh News Cat Litter is another paper cat litter that is very similar to Purina Yesterday's News. It is also a 100% recycled, eco-friendly and dust-free cat litter. The main difference is that this litter contains baking soda for better odor control, which makes it especially suitable as a cat litter for small apartments.
Again, this dust-free cat litter will easily absorb all the pee your cats can throw at it and tries to form it into clumps. It does not always succeed at that. However, if you stick to using only a thin layer of litter and dumping it out every day, that shouldn't be a problem.
Fresh News and Purina Yesterday's News are as close to a non-tracking cat litter as you can get. So the extra dumping comes with a bonus of less vacuuming!
One thing to note also about this litter is that the pellets are large. Larger even than those of Purina Yesterday's News. Invest in a jumbo litter scoop if you decide to get this litter.
What We Like
Made from recycled paper
Great absorption
100% dust-free
Almost no tracking
Contains baking soda
What We Don't Like
Does not clump well
Really large pellets
Needs to be dumped daily
If you want a cat litter for small spaces that actually clumps, Arm & Hammer Clump & Seal Platinum is the one for you. The litter itself has a very fine, sand-like texture that feels soft on your cat's paws. Until they pee on it, that is! Then it forms nicem hard chunks that don't stick to your litter pan and are easy to scoop up.
Despite the fine texture, it isn't all that dusty. Instead, it sticks to and covers your cat's feces completely, resulting in a surprisingly efficient control of odors. Unfortunately, Arm & Hammer did decide to add a perfume to Clump & Seal Platinum, which I'm not a fan of. With an open litter pan it will definitely travel around your room. Smell the box before buying, I guess?
Another, bigger issue with Clump & Seal Platinum clumping cat litter for small spaces is that some cats have had allergic reactions to it. I wish I could tell you why and from what ingredient. But alas, Arm & Hammer hasn't disclosed the exact ingredients of this litter.
If you do decide to try it out for its great clumping ability and odor control, keep an eye on your kitties. If one of them starts coughing or itching excessively, switch back to your old litter immediately.
What We Like
Forms hard clumps
Fine sand-like texture
Dust-free
Good odor control
Contains baking soda
What We Don't Like
Tracks a bit
Scented
Some cats are allergic
Unspecified ingredients
Ökocat Natural Wood is a dream for lazy environmentalist cat owners. It is an all organic wood litter you can flush down the toilet! No more walking up and down between your apartment and the dumpster. You could even use it to toilet train your cat, if that's something you're into. Just remember that you are doing that for you, not for your cat.
Even though this is not a clay litter, Ökocat does a pretty decent job forming clumps. They are easy to scoop out and separate from the unsoiled litter. The pellets aren't too big, so most cats will be fine going on a litter box with this cat litter for small apartments.
However, there have been reports of cats refusing to use it. Either they don't appreciate the scent of the wood litter and never even try it. Or they try it, but get turned off by the smell of their own urine. Because despite its acceptable clumping, the absorption is less than optimal with this litter. Be sure to clean the litter box more often if you use Ökocat Natural Wood.
What We Like
Made from wood
Clumps well
Easy to clean
Flushable
What We Don't Like
Expensive
Does not absorb well
Not all cats like it
New formula seems to track more
Fresh Step Clean Paws is the winner for us. It has the best odor-control of all the cat litter for small spaces that we reviewed, which is probably the single most important aspect of keeping cats in a relatively small space. On top of that, it doesn't track and produces little to no dust. What more could you want?
Fresh Step Clean Paws rightly deserves the top spot on our list of the best cat litter for small apartments and spaces like the garage, or even a roomy closet. With this cat litter, you can rest assured that you and your cats are in a clean and healthy environment.
Finding The Best Cat Litter For Small Spaces
When shopping for the best cat litter for a small apartment you should pay special attention to the following things.
Superior Odor Control
In a small space, odors can quickly build up to intolerable levels. Especially when there's a litter box at the source of it. Of course, you should clean the litter box regularly. But just in case you happen to miss a stinky poop because you're at work or out grocery shopping, you want your cat litter to limit smells as much as possible.
Some cat litters achieve this by great absorption or clumping all dirty bits together. Less surface area means less of a stink. Others contain added ingredients to neutralize bad smells like baking soda or perfume.
Non-Tracking
Litter tracking is an annoyance for most cat owners. It just comes with the job. But in a studio apartment, it doesn't take long for everything to be covered.
Some litters are specifically designed to limit tracking and can provide a great solution for you. Pair it with the right cat litter mat and you will see a significant decrease in litter pellets spread around your little palace.
Not Dusty
Just like tracking, dust spreading is something that seems to be unavoidable when it comes to cat litter. Cats like to bury their feces, and some can get quite ferocious about it, creating a big mushroom cloud of dust above the litter box.
Help yourself by getting a litter that is dust-free. Not only will you have to clean less, it is also a lot better for your own health, and your cat's.
Keeping Cats In A Small Apartment
When you live in a small space, it adds a few challenges to having cats.
Territory
Cats are naturally territorial animals. If you have multiple felines running around your condo that don't get along that well, tensions can rise quickly. And the litter box is often at the center of it.
As your cats use their litter box, it takes on their scent and becomes part of their territory. Kitties that don't mind being in each other's presence, won't have a problem with their scents mixing. But if one is trying to exert dominance over the other, she might begin to guard the litter box and chase her sibling away.
How many litter boxes does it take? In general, the golden rule is to have as many litter boxes as you have cats, plus one. So at the very least you're going to need 2, no matter how small your living space is.
If you have multiple cats, always make sure to spread your cat litter boxes out as much as you can. In a studio apartment, put them in opposite corners to create the maximum distance between them.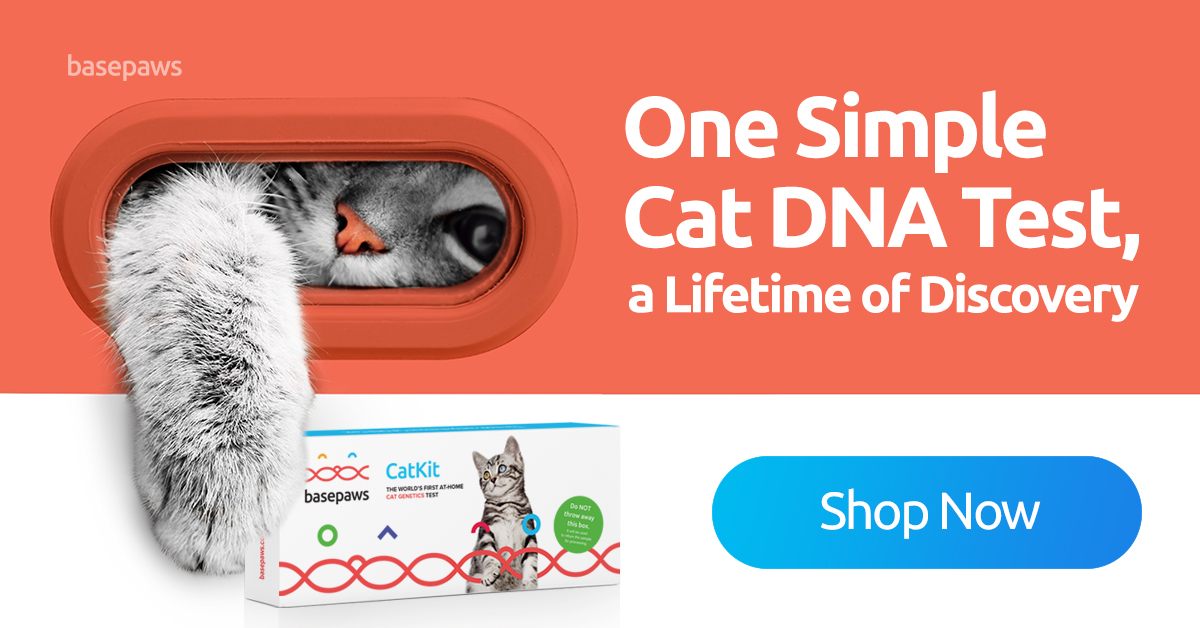 Exercise
To stay fit and healthy, your cat needs enough exercise. Obesity in cats is unfortunately getting more common. As a matter of fact, 30-35% of house cats in North-America are overweight. A small residence limits your cat's ability to run around and shed any extra pounds.
Encourage your kitty to move with toys that stimulate her, like puzzle feeders (don't overfill them), interactive cat toys and catnip kickers. Put out a variety of toys to give her some options. Different cats like different things to play with.
Also be sure to play with her yourself at least once a day. Use a feather toy and really try to get her heart rate up. Is your cat not into feather toys or jumping? Try taking them for a walk! Cats can be trained to wear a harness and go on leashed walks with you. A great solution for cat owners who want to get in a bit of exercise themselves.
If you don't like the idea of taking your cat outside, or she's just too scared, try a cat wheel instead. This is basically a giant hamster wheel that your cat can walk, or even run on without leaving the comfort of your home.
Dust, Hair & Litter
Another unfortunate side effect of keeping cats in a small spaces is the mess that these cute creatures can create. Dust from your clay litter and their cat trees, litter pellets tracked all over the place, hair! It seems like there is no end to the amount of cleaning you have to do.
Fortunately, there are some easy fixes to make your life a lot easier. First of all, do yourself a favor and get a non-tracking cat litter, plus a litter mat to put under the pans. This will catch any litter that spills over or is clinging to your cat's paws. Depending on the type of cat litter mat you get, it will trap the pellets on the surface, in a pouch or inside its texture.
To limit the amount of cat hair on your furniture and clothes, I suggest you start brushing your cat on a regular basis. Once a week should be enough for short haired cats. Long haired cats require a bit more upkeep. Brush them every other day or even daily, if you can.
If you want a more luxury, less hands-on solution, consider getting a robot vacuum cleaner. This way you can just sit back and maybe watch your cats take a ride on the thing.
Smell
As annoying as it can be to find cat hair and litter everywhere, the smells that can go with it are far worse! Unhealthy, even.
The smaller your living area gets, the more important it is to keep the litter boxes clean. Use a clumping cat litter to help dry out feces and seal in the smell of urine. Remove any urine clumps and feces when you see it. Don't leave it laying around to stink up the place and spread bacteria.
Give your litter pans and covers a good wash with warm water and preferably an antibacterial detergent. Dry them completely before putting them back, so no mildew can form and the litter won't stick to them.
If you notice that one of your cats starts leaving you extra stinky poops or pees, take her to the vet. Cat poop isn't supposed to smell like roses, but it's also not supposed to knock you off your feet. Diarrhea or soft stools are a sign there's something wrong with your cat's digestive system, maybe because of a sensitive stomach, or something more serious like irritable bowel syndrome or hyperthyroidism.
Final Thoughts
Keeping a cat, let alone multiple, in a small apartment is a challenge. You want to give her enough room to be confident and healthy, and not sacrifice your own comfort too much in the process. The litter box, and the cat litter you put in it, play a large part in that. Use our tips to find the perfect litter for your household, and you won't run the risk of getting overwhelmed by your cat's litter box.